CLICK ON LINK ABOVE TO ENTER THE INVITATION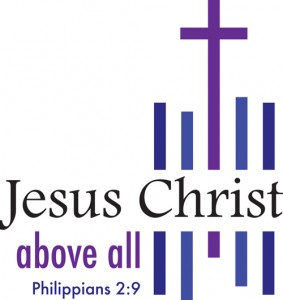 Welcome to our LWML Mid-South District Web-site. We  are  here  to  encourage  you  in  your  walk  as  a Lutheran Woman in Mission. You can be engaged in the  work  of  LWML,  in  our  mission  education,  mission inspiration, and mission service. On these pages you will find items to equip you and your society to serve the Lord in even better ways. It is ourprayer that you will enjoy the fellowship with the women of the Mid-South District as we serve together as Jesus' hands and feet.

Lutheran  Women's Missionary League (LWML) is the official women's auxiliary of the Lutheran Church-Missouri Synod.  For  over  74  years,  the  LWML  has  focused  on  affirming  each  woman'€™s  relationship with Christ, encouraging and equipping women  to live out  their  Christian  lives in active mission ministries and to  support  global  missions.


What an awesome convention in El Dorado and thank you again to all the ladies (and men) of the South Arkansas Zone who worked so hard on all the planning and preparations over the last 2 years.  Well done good and faithful servants!!
We certainly received "The Promise" that we have in knowing Jesus as our Savior in the wonderful Bible Studies by our Pastoral Counselors, the words and messages of our speakers, the inspiring music, and the fellowship with sisters and brothers of our district.  And the city of El Dorado certainly made good on their promise to be a delightful location for our convention.  I saw "southern hospitality" everywhere I went!
Thank you again to the outgoing officers, committee members and Senior Pastoral Counselor for your service the last 4 years and welcome to the incoming officers, committee members and Junior Pastoral Counselor.  I look forward to working with everyone.
Our Mission Grant budget is $79,000 and we will be funding 12 grants over the next 2 years so please donate generously to your mite boxes so we can start paying the grants that were voted on.  I know a lot of societies don't meet during the summer, but you can still turn in mites to your treasurer.
Thank you for the confidence you have shown in electing me as your president.  I ask that you continue to keep me in your prayers as I get acclimated to this new position, find a few more      committee members, submit information to LWML in St. Louis and go through the 4 boxes that  President Ramona passed onto me!!  I hope to have the roster updated and sent to everyone the first part of July so thank you in advance for your patience.  If you need to contact me in the meantime, you can email me at dianereimold@hotmail.com or call me at 901-679-0626.
May God bless each of you as you continue to Serve Him with Gladness in all that you do and have a wonderful and safe summer.
President
Diane Reimold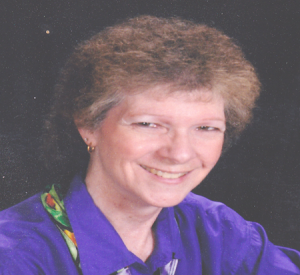 The League Pledge:
In fervent gratitude for the  Savior's  dying  love  and  His  blood-bought  gift  of  redemption  we  dedicate ourselves to Him with all that we are and have; and in obedience to His call for workers in the harvest fields, we pledge Him our willing service wherever and whenever He has need of us. We consecrate to our Savior our hands to work for Him, our feet to go on His errands, our voice to sing His praises, our  lips  to  proclaim  His redeeming love, our silver and our gold to extend His Kingdom, our will to do His will, and every power  of  our life to the great task of bringing the lost and the erring into eternal fellowship with Him.